Fibreglass roof experts in Northampton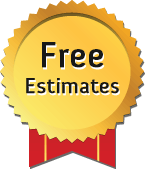 A fibreglass roof makes a lot of sense as a roofing option. They've stood the test of time with a 50 year track record combining affordability, flexibility and durability and are a sound choice. When weighing up the fibreglass roof options, you'll no doubt what to make sure yours is fitted by people who know what they're doing.
The advantages of fibreglass can soon be negated with a poor installation. As fibreglass roof experts with many years' experience and a strong reputation throughout the Northampton area, we're your ideal option when it comes to installing your new fibreglass roof.
We'll start by visiting you and discussing your needs and providing a full estimate. Once you decide to proceed, our experienced professionals will fit the new roof to the highest standards of quality.
Top class fibreglass roofing
We'll ensure you have the best fibreglass roofing installation possible. It's part of the commitment to customer service, and what our enviable reputation is founded on.
We use the best quality materials to make sure your fibreglass roof lasts as it should.
We provide free quotations which come without obligation to buy from us.
We'll install your new roof efficiently so as to minimise disruption and inconvenience.
Top class customer service
Your confidence and reassurance is important to us, and we feel our full guarantee demonstrates that choosing us to fit your fibreglass roof is a decision you'll be delighted with.
We'd be pleased to help and show you why we're so highly thought of in the Northampton area. Why not call now? The number is 01604 922664.